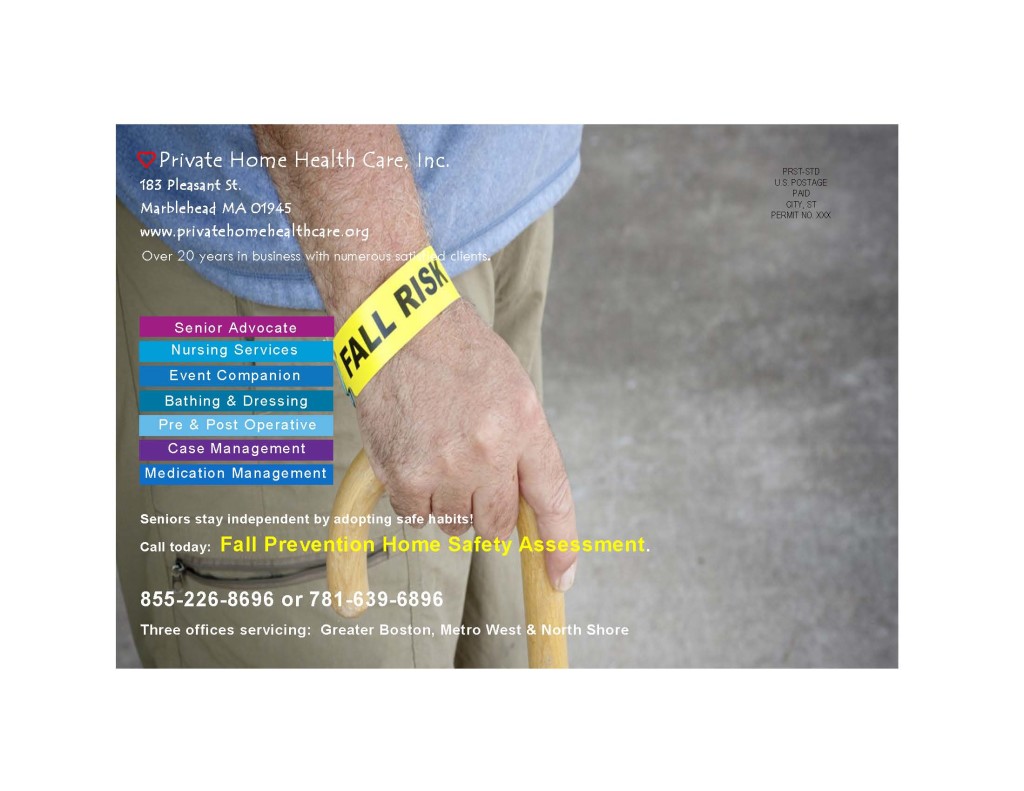 Fall Prevention Home Safety Assessments will review potential safety issues in your home, or in the home of a loved one.  Call today for more information.
Please join us for an interactive presentation on fall prevention, the correct way to get up from a fall, and how practicing Tai Chi can help improve balance and reduce your fall risk.
You will obtain insightful information on:
Realistic methods to better manage one's residency and environment.
Expert tips to prevent falls.
How to correctly get up from a fall.
Leading Tai Chi techniques to improve stability and movement.
Facts related to elderly falls:
Approximately one third of the elder population over the age of 65 falls at least once each year.
Elderly who fall are two to three times more likely to fall again.
Forty-seven percent of the elderly who fall cannot get up without assistance.
Forty percent of those admitted to a nursing home after a fall do not return to independent living.
The presenters bring years of health related experience to the presentation.  Mary Demakes, RN of Private Home Health Care has over 25 years' experience in senior healthcare, and Kuan Chung Chen of Tai Chi Acupuncture & Wellness Center has over 25 years' experience in Tia Chi, Qi Gong and QI guided healing practice.  The combined skills of these professionals' results in an exceptional learning experience focused on elderly fall prevention, balance and wellness.